Punta Cabras
An hour south of Ensenada in the ejido Erendira exit you find Punta Cabra amazing dunes on the beach, Eréndira has several beaches , you can choose in which to stay, the most beautiful are Punta cabra , Media Luna and Bahia Almejas, all are full of surprises and life.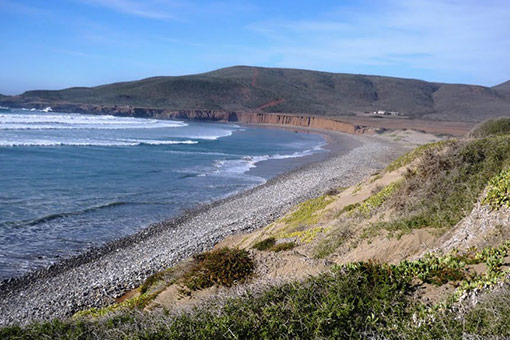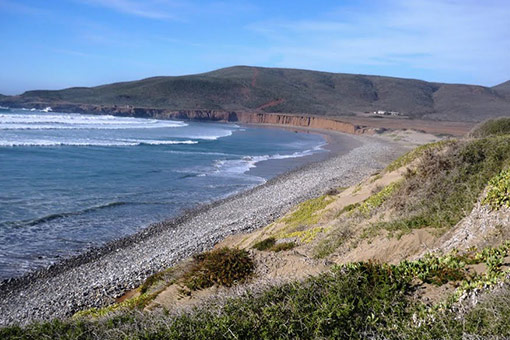 With a swell south , south -west or west this point is great for surfing, it is certainly an excellent place to launch a kayak, if you're a fan of life, you stumble across natural mini pools where you can see the flower and fauna , do not forget your fishing pole if you kit for snorkeling you'll entertain a good time , you can pick mussels and barnacles , so add a white wine and a handful of lemons, you have your list of kit camp , because in the Eréndira village ( 30 min . from the beach) can only find basic things .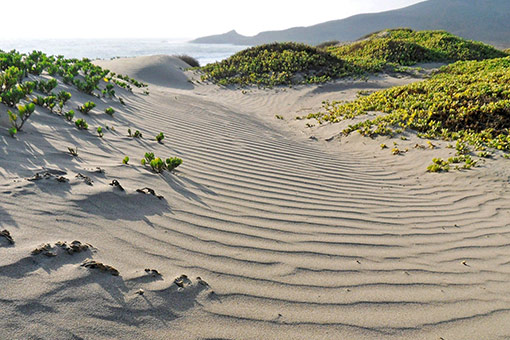 If camping is not your thing , you have the option of a hostel "Coyote Cal's " . This deserted beach is a taste of the beautiful peninsula.