Where to get TIP when crossing at Nogales
This article is part of our series: Driving in Mexico
If you're crossing from Arizona into Mexico and you need to get your TIP in Nogales (temporary import permit) take a right on KM 21.  You will see a blue sign that says Parking for permits.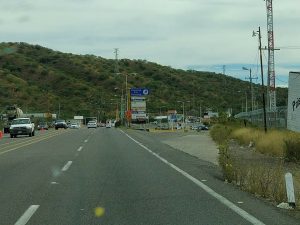 There's a banjercito office where you can start the process. Payments and the rest of the process should take place in here.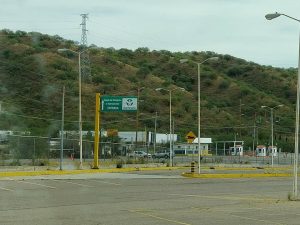 If you need more information on requirements, costs and other information to acquire your Temporary import permit please read our main article concerning this issue.
This procedure is relatively easy and fast it should take you more than 30 minutes. We emphasize that you read our main TIP article so you don't come without all the required documents and fees.
Don't forget your Mexican auto insurance
Remember that your US auto insurance is not valid in Mexico. If you need Mexican auto insurance please visit our website where we offer the best coverage at the lowest prices in the market. We work with the top 2 Mexican auto insurance providers in Mexico.