Bahia tortugas, a quiet seaside fishing village
Bahia tortugas represents the best of Baja
The main economic activity in Bahia Tortugas (Turtle bay) is the capture of lobster and Abalone.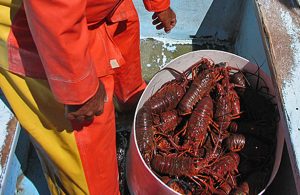 This is where we start and why we went to this remote town. Who doesn't love fresh lobster?
Located near the division between Baja and Baja south. You start heading south of Guerrero Negro some 20 miles and then head west towards the tip than extends outwards into the Pacific ocean. The last 15 miles is dirt road but in good conditions.
Bahia Tortugas is a very remote town where shortcomings are visible but at the same time, you will see lots of brand new pick up trucks in a very poor town. But don't be alarmed, the owner of these trucks are the members (partners) of the fishing cooperatives. No narcos here.
Locals are very polite and open to tourists. One family even offered us to join them for dinner in their house. We were drooling when we noticed they were serving lobster and the huge flour tortillas you find in Puerto Nuevo.
Lobster and abalone is like eating chicken in here due to the abundance of the product in the waters near the town.
This parts of Baja are still not overly exploited like other regions.
Some families have lived here for many generations, like the Patron family who owns one of the most famous restaurants. The rustic restaurant breaths Baja, once you step inside you will see many relics, old family pictures and a collection of very old beer cans, many from the US.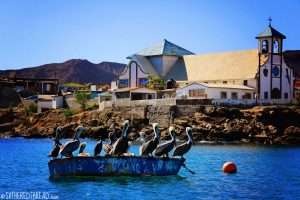 The dock has been refurbished as a refueling station for fishing boats and yachts passing thru. If you're bringing atv's there's some awesome endless hills, dunes and dirt roads. Some of the best terrains I've seen for this sport.  And because its a bay the swimming and snorkeling even diving is great. On the other side of the bay is the open sea with long endless beaches that stretch as far as the eye can see.
And as always, remember to get your Mexican auto insurance when driving in Mexico.

               Discover Bajascape…The best Mexican Car Insurance Online!