Driving to Mexico? 5 great places to eat in Ensenada, Mexico.
Things to do… best restaurants in Ensenada
 Deckman's en el Mogor

The Valley´s trending spot
Address: Km. 85.5, San Antonio de Las Minas, 22766 Valle de Guadalupe, Ensenada, B.C.
Phone: 52 (646) 188 3960
Accepts: Master Card, Visa, Cash // Reservations available
Hours 1:00 – 7:00 thursday – monday
This rustic kitchen by Chef Druck Deckmans offers an authentic dining experience, located in the Mogor ranch, wine pioneer of organic produce in the valley. Both Deckmans and Mogor teams will always make your dining experience special, so you can enjoy a nice evening at the farm, there is no fixed menu but always a tasting experience.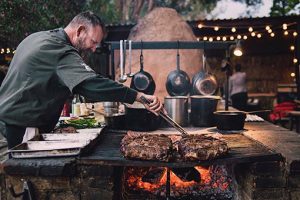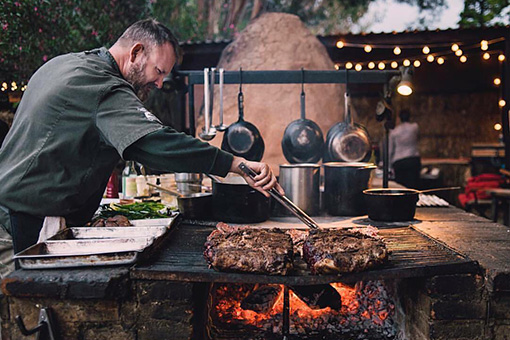 Their kitchen called sustainable invites you to taste delicious flavors with local products. The vegetables, herbs, lamb, olive oil, eggs are grown on the Mogor ranch, seafood products come from the sea of the peninsula, which are bought from  Smart Fish B.C.  
The salt that seasons the dishes is from its sister town of San Felipe, and the variety of cheese are from the world famous Cava de Marcelo (the only cheese cellar in Latin America), if you like a steak, the meat offered is produced and processed with local responsibility. To accompany these delicacies you have the option of the delicious craft beer Agua Mala, if you like something stronger try the Mezcal with Oaxacan origin and if you decide on a wine, you will have a great opportunity to try one of the most emblematic wines of Valle de Guadalupe this wine pioneered the entire growers movement nationwide and will offer its two wines, Mogor Badan red with Cabernet Sauvignon, Cabernet Franc and Merlot with 12 months in French oak barrels and the choice of the white wine Chasselas of Mogor of the same grape variety.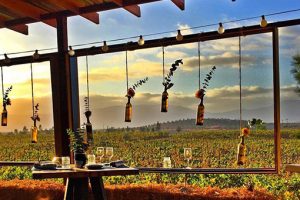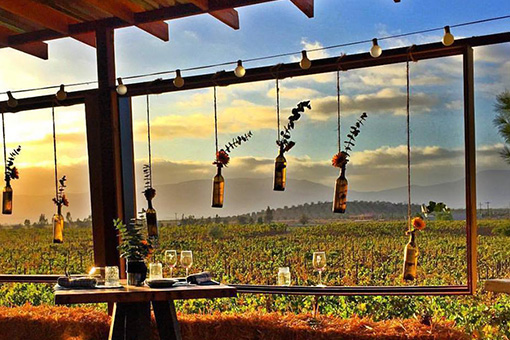 Ophelia

The local´s favorite option
Dirección: km. 103 carretera Tj. – Ens, El Sauzal
Telefono: 52 (646) 175 8365
Aceptan: Master Card, Visa, Cash // Reservations available
Hours: 1:00 pm – 11:00 pm  tuesday – saturday, 1:00 – 9:00 pm sunday
This option is always a pleasure, with a very special little garden, an amazing collection of local art and a diverse menu. The option of ordering appetizers to the center and pizza cooked in a wood oven to 600 degrees always sounds good; be sure to return to sample the dishes, and never forget the dessert.
The gastronomic offer is fresh and minimalist, with simple dishes with Mexican, Oriental and Thai influence created by the same owner. As expected the wine list is extensive with reasonable prices, also they have an excellent bar and delicious coffee.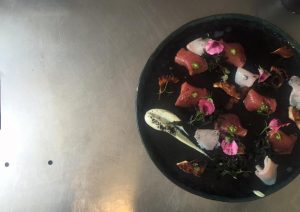 In the parking lot will find a surf shop and cafe " Toya " professional baristas this cafeteria is the number one in Ensenada. All meats are dried right there, the vegetables from the garden, fresh coffee that you will love to accompany with one of their delicious cookies.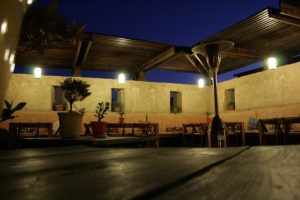 Manzanilla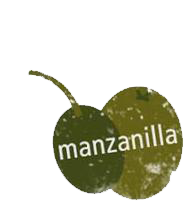 Address: Teniente Azueta #139 Recinto Portuario
Phone: 52 (646) 175 7073
Accepts: AmEx, Master Card, Visa, Cash // Reservations available
Hours: 1:00 pm – 11:00 pm  Wednesday – thursday, 1:00 pm – 1:00 am,  friday – saturday and sunday 1:00 – 6:00
The kitchen of Benito y Solange
An upclass place that doesn't feel that way that made the top 50 world's best restaurants list. Pioneers of the new Mexican cuisine, this couple identified the Mediterranean climate and geographical location as a successful formula. Both the kitchen and the restaurant experiment eccentric combinations that turn out to be a delight.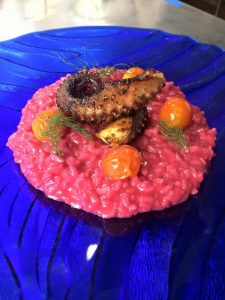 In 2000 this couple creates Manzanilla, today is one of the best Mexican Restaurants at international level, fusing the Mediterranean product, with flavors, textures and unique designs that become a valuable proposal. They say that the essence of the cuisine is the ingredient, the best fish, the best seafood, best olive oil, the best wines are in Ensenada. The proposal is known as sustainable kitchen, natural cuisine avoiding waste.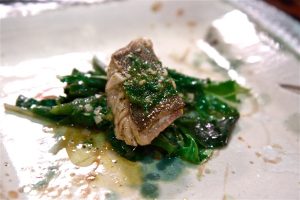 As a starter  you can order some oysters, abalone, or a mackerel tiradito with different powdered chillies (this is a must), any of these will have a presentation and exquisite flavor; In main courses, fish of the day, pasta, rice or meats all with a unique garnish and perfect combination; dessert certainly is as expected as the main dish, you can not leave without trying the cheese ice cream, any other option is depending on taste.
Muelle 3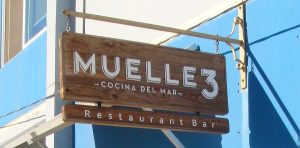 Address: Boulevard Teniente Azueta 187-A, Recinto Portuario | Detrás del Mercado Negro
Phone: 52 (646) 174 031
Accepts: Master Card, Visa, Cash // Reservations available // Pets allowed
Hours: 1:00 am – 6:00 pm,  Tuesday – Saturday
Fresher found only at sea
Small restaurant on the pier, next to the black market or mercado negro (local name for the fish market) and Acuacultura Integral de B.C. the location makes it a strategic place. Service is very casual but with exquisite details, ideal for ordering at the center and sharing so you can sample everything.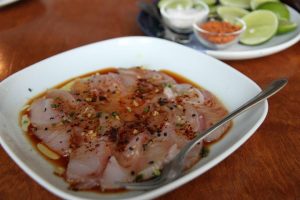 Clams, oysters, ceviche, octopus, tuna or squid in different presentations, you'll taste it fresh or cooked. Seafood Risotto is the most sought after dishes of the place, do not forget to order the delicious clam chowder soup to open up that appetite. Enjoy all these delights with a delicious local beer or something more commercial if you wish, there is also the option of wine that will go marvelously with any dish.
Therefore in terms of quality – prices are really accessible, you can have a full meal and eager to repeat a dish! and we're sure you will want to return on your next visit to Ensenada.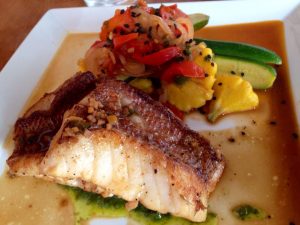 La de Casa Marcelo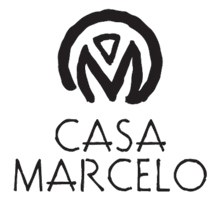 Address: Riveroll #771 between 7ma y 8va, Zona Centro, Ensenada.
Hours: 52 (646) 117 0293
Accepts: Master Card, Visa, Cash // Reservations available // pet friendly
Hours: 8:00 am – 6:00 pm,  Wednesday – Monday

Named best 2016 breakfast in Ensenada
This place specializes in breakfasts, the cuisine without being pretentious, offers dishes with excellent presentation, great taste, and exceptional customer service.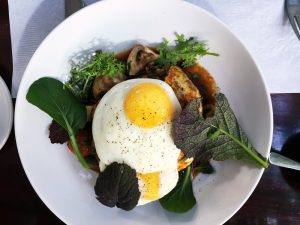 The products are always fresh from their ranch and/or region, offering a unique taste; as the name says this house is located in the downtown area with a very nice garden and aromas that accompany your palate.
To open your appetite, for the entry they offer ricotta cheese with coriander and guacamole, tortilla soup, tiradito, pressed chicharron with salsa verde, rib eye, eggs to taste, tostadas, a menu that will make you think. So I would recommend not thinking so much and coming back soon.
.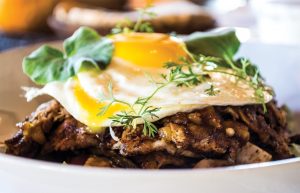 So if youre driving to Mexico don't forget to get your Online full coverage Mexican vehicle insurance at Bajascape