La Villa del Valle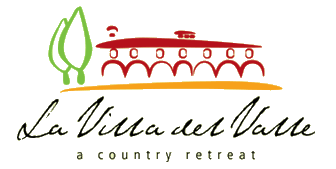 Valle
La villa del Valle
Address: Rancho San Marcos Toros Pintos S/N Km 88.300, Francisco Zarco, 22750 Ensenada, B.C.
Telephone: 52 (646) 156 8007
Payment: Master Card, Visa, Cash // Reservations available 
Hours: 1:00 pm – 7:00 pm, Everyday
A country retreat, ideal for adults.
This boutique hotel offers a range of activities to enjoy the valley, ideal to escape from routine and fill your body with energy, with almost 50 acres of incredible landscapes, a quiet but lively place, surrounded by olive trees, orchards, vineyards and of course a jacuzzi and a pool that invites you to enjoy the sounds of nature.
The hosts Eileen, Phil and Bella will open the doors to you to be a witness over the harmony of the Valley, with only 6 rooms, each with a Mexican theme youll love, bath products are 100% organic made in the region, with air conditioning and heating any time of year is ok to reserve, enjoying the morning breeze with the scents of nature and an elegant breakfast with products of the land.
As extra activities, you'll be savoring the wines "Vena Cava" that offers 6 types of grape and a surreal experience (in architecture), with a wine tasting courtesy at the Villa del Valle, if you want to have a more complete gastronomical experience you'll be in the garden of the famous "Corazon de Tierra" (Heart of the Earth) restaurant by chef Diego Hernandez.
When the sun begins to set and want to enjoy the view, you can relax in the gastropub "Troika" in a beautiful garden with an unpretentious menu that invites you to taste wine or beer, if you want something more relaxing you  can book the spa for a massage, at night you can enjoy the library, board games, boules, yoga classes. WIFI available. Cost per night $ 225.00 dollars weekdays and $ 245.00 dollars weekends.
https://www.facebook.com/LaVilladelValle?fref=ts