When traveling to Mexico, car insurance should be indispensable.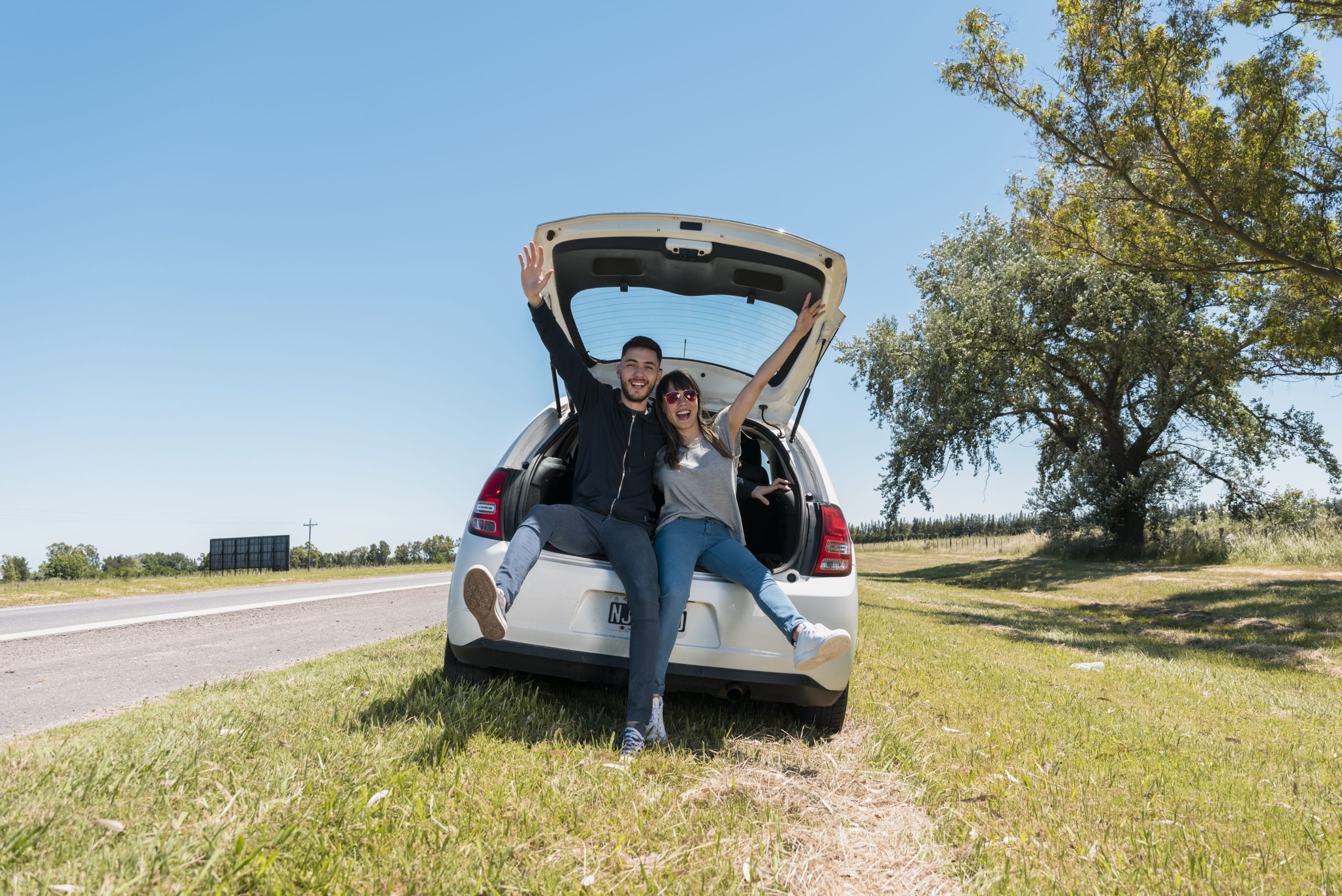 Do I need Mexican car insurance to travel into Mexico? 
If it is in your plans to drive across the Mexican border from the U.S., then the answer is YES! It is very important and it is your legal responsibility to have Mexican Car Insurance to protect you in the event of any unpleasant incident. Most U.S auto insurance policies do not cover you once you are in Mexico. Avoid setbacks, find out more!
Mexican auto insurance
The Mexico and U.S. border is one of the busiest in the world, every day hundreds of vehicles cross the border without problems, but you need to be fully aware of unexpected situations, here is what you need to know about Mexican Auto Insurance.
In the event of an accident, some insurance companies from your country would cover material damage. However,  American auto insurance policies or Canadian Insurance hold no jurisdiction when driving in Mexico, so if you ever get involved in a serious accident, not being properly insured will not only be stressful, it can mean a significant loss of money or even worse, being arrested during the investigation; because your liability damage is not covered.
In Mexico, your vehicle insurance will cover you from physical damage, injuries, liability damage to other people's vehicles, vandalism, partial theft, medical payments, roadside assistance. This last is very common, having local support will save you a lot of time to get back on the road.
Insurance Companies
By law, only insurance companies licensed in Mexico can be recognized and accepted in Mexico's legal system. Most people get their car insurance through a broker, sometimes without considering what insurance company is underwriting the policies. You can easily ask your broker or agent whose policies he or she is selling, at the end, is not the broker who is paying any claim. 
In order to avoid unpleasant surprises, you need a financially-strong insurance company, especially in the case of worldwide companies. A series of unforeseen events, such as natural disasters, or economic turbulence; may affect the ability of Mexican Insurance Companies to cope with coverages.
There are all kinds of insurance agencies, as well as there are several types of coverages. Highly-rated Mexican Insurance Companies can be easily tracked by their financial strength and ability to pay. Some underrated agencies may sell for lower prices, and people choose to buy carrying the knowledge of higher risk. Speak to your insurance representative and read your policy contract to make sure that you completely understand your coverages.
You will find plenty of affordable insurance, pay attention to details, it is said that "good infrastructure makes excellent customer service" this makes all the process from buying your policy to paperwork for claims done efficiently when you are in Mexico.
Insurance Policies.
No matter if you are buying your auto insurance directly from an agency, through a well-intentioned broker, or online, make sure that your insurance policy includes the following important aspects.
Consider who you are buying for. Reliable insurance policies must be sold by a fully-licensed U.S. Insurance Broker representing a financially acceptable and reputable insurance company. You should be able to read the policies before buying.
Full cover in personal liability, legal assistance.  Mexico Insurance laws require you to purchase liability insurance, your Regular auto Insurance does not cover it.
Get local support. Your insurance agency must provide you with assistance in Mexico, where you can call for help. Most of them have English-speaking personnel who will be able to handle your call and inform you about your insurance options.
Travel Document Requirements
These are the travel documents that you will be asked when driving into Mexico:
Proof of car ownership: A copy of the vehicle's title or registration.

Driver's license: Your U.S driver's license is valid in Mexico.

Liability insurance: Basic liability is required for all tourists in Mexico.

Lienholder/Leasing documentation: In case you are financing your car.
Types of coverage
Basic Coverage includes at least liability, travel assistance, med pay, roadside assistance, and legal assistance. It does not include any physical damage.
Standard Coverage often includes liability, travel assistance, med pay, roadside assistance, legal assistance, collision, and theft.
Extended Coverage: An extended coverage should include all of the above plus domestic repair and vandalism.
Some credit cards include car insurance for rentals in Mexico, if you have a trip ahead, call a Customer Service Agent. There is a possibility that your insurance coverage is just fine or maybe you need to double-check your options.
The cost depends on the duration of your stay, whether it is a day trip you can get a daily package or six months if you often travel to Mexico. It also depends upon the coverage you chose, your car's value, and deductibles.
Claims and Reimbursement.
One last important issue to have in mind, is how and when to make a claim. The good thing about auto insurance cover is that you have quick access to professional services. The first thing that you should do if the unexpected happens, is to call your Insurance assessor and the toll if needed. The assessor will provide you the kind of assistance you need; just remain on the scene until the authorities or ambulance services arrive at your location.
In case of property damage from collisions, or the need for medical assistance for bodily injury. You should demand property and bodily claim, for minimal it seems the claim, Insurance Companies require you to make the claim while you are in Mexico. So, do not wait until you return home.
On a road trip, sometimes you will be asked to pay the immediate damage to get you back on the road, and the cost will be reimbursed within a week. Anyhow your policy must be clear about the paperwork that should be done before you leave Mexico for them to complete the process.
If you are traveling to Mexico, contact us, at BajaScape we can offer you the best Mexico car Insurance!